There are multiple types of gladiator in Gladiator Heroes, and each of these types have unique styles, strengths, and weakness
. As you progress through the game, you'll unlock more gladiators. However, there's no way to unlock a specific gladiator type when you use a statue.
There are four different classes of gladiators in Gladiator Heroes. All of them are listed below along with their special abilities
.
Sword and Shield Gladiators:
The only Gladiator who is able to block back attacks. This Gladiator is heavily armoured.
Two Hands Gladiators:
Cleave attack and cannot be pushed against walls. This Gladiator is powerful but slow.
Dual Weapons Gladiators:
The only Gladiator capable of attacking twice in the same turn. This Gladiator is fast and agile.
Spear Gladiators:
The only Gladiator that can strike enemies from a distance. This Gladiator is armed with solid all-around attributes and Skills.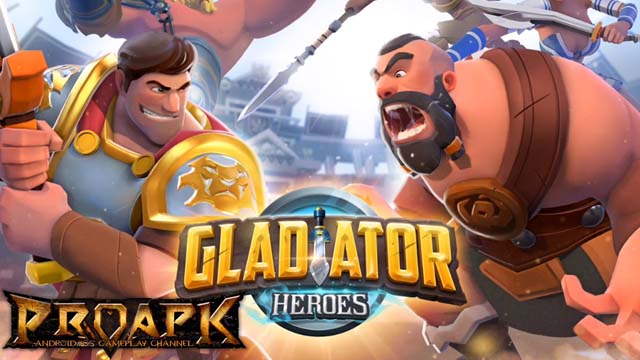 Unlock More Gladiators
The rarity of the Gladiators you receive is determined by the type of Statue you use when unlocking them – the more expensive your statue is, the higher the star rating of gladiator you shall receive. You can't increase the star rating of a gladiator once they've been unlocked. Herein it's in your best interest to try and get the rarer ones as soon as possible because they will grow up to be greater than common ones.
How can you get statues? You can gain them organically or you will also get Statues as you play the game, but your best bet is to save your gems early on for a Silver Statue – which is easily done. You can also wait for a longer period of time or purchase
Cheap Gladiator Gems
at
Rvgm.com
for gold statues, which guarantees a 5 star gladiator. Trust us! As a top online in-game currency store, our items are absolutely safe.
Upgrade And Train Your Gladiators
There are 10 levels in each rank, when you make it to the tenth level your next promotion will be the next rank. For example, if you have a rank 1, level 10 gladiator, your next level will be rank 2, level 1. Just keep filling your gladiators' experience bars through battles to be able to level up.
Apart from the natural experience gains your Gladiators enjoy during combat, you can also train them up to five times in order to max out their power and make them stronger. There are two extremely important things to consider here:
First, It's a lot cheaper to train your gladiator five times before leveling them up. As gladiator increase in level, it becomes progressively costlier to train them.
Secondly, keep training them after you max them out and make sure they're always at 5 training bars. Your gladiators lose one training star every couple of days. Therefore, you should keep on eye on them and avoid a situation where they drop below four so that you can keep them in tip-top shape,and minimize the costs of training.
Gladiators' Skills
Active skills should consist of different combinations - Block, Charge, Stun Attack, and Stone Feet. The reason is these skills compliment each other and you can do major damage against TH Gladiators, Spears, and DW. For Passive Skills you definitely want Scavenger (50% health regenerated upon enemy death) coupled with Extra Attack and either Outnumbered, Sword Mastery, Shout of Valor, and Tactics Master. Back Protection and Reflect are OK.
Now we're wrapped up with this guide. Hopefully, it would be helpful for you. For more guides and news, stay tuned to
Rvgm.com
.