With the conclusion of
Pokemon Go November Community Day on November 10
, fans are now are curious about what's in store in upcoming December. Fortunately, today our website: rvgm.com will be giving you the first-hand information of
the upcoming December Community Day.
First, let's look back on what's interesting in this November Community Day.
As always, Niantic designates a featured Pokemon for each Community Day, which spawns much more frequently in the wild than normal for the duration of the event. This time, that Pokemon will be Cyndaquil, one of the three starters introduced in the series' Gen 2 games, Pokemon Gold and Silver. If you have caught enough Cybdaquil, you would be able to evolve Cyndaquil to his third stage, Typhlosion, who will know the C-Day-only move Blast Burn, a 110 damage charge move, making him a lot stronger in battle. You can check the following video for maximizing your odds for meeting them.
In addition to increased spawns of a particular Pokemon, Niantic typically offers two bonuses for players during each Community Day. This time around, you'll receive twice the normal amount of Stardust for capturing Pokemon and hatching Eggs. That applies to any Pokemon you catch during the event, not just Cyndaquil. What's more, these bonuses stack on top of the ones available through the ongoing Stardust Blast event, which means you'll be able to earn quadruple the amount of Stardust you typically would. By the way, you can buy
Cheap Pokemon Quest PM Tickets
from our website:
rvgm.com
, a safe and cheap online in-game currency store.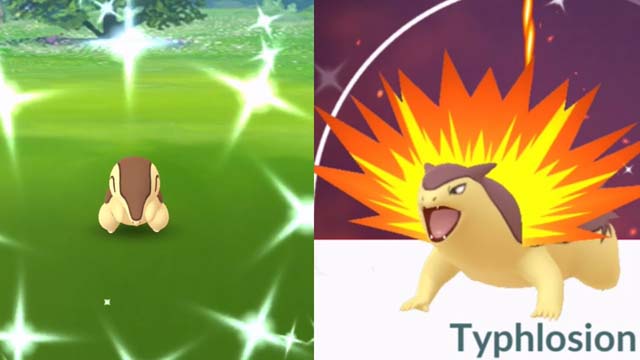 If you have already hunted down plenty of Cyndaquils, you must want to know what comes next for December Community Day. At the moment, Niantic has not shared any information on what day it will be held on or what Pokemon will be the star. However, there are some working theories on what Pokemon will be included in future Community Days in 2018. Earlier this year, The Silph Road published a piece predicting the Community Day Pokemon for the year. The post correctly claimed that Chikorita would headline the September event, while Slakoth, Cyndaquil and Trapinch were also tipped to appear. The post also mentions Ralts, so it's possible we'll see the Psychic/Fairy type make an appearance soon. Then again, Niantic may change things up and try and finish 2018 on a high note, offering up a top choice Pokemon to catch. And whatever happens, Pokemon Go fans will be counting down the days to the next Community Day event in December. It is a routine that news of the next Community Day is usually shared the week after the prior one has finished. That means we could have an idea on the November Community Day date and Pokemon by November 15.
Another unconfirmed news which recently caught fans' eyes is that Niantic may be about to add a new Pokemon Gen 4 item. A new Sinnoh evolution item called
The Sinnoh Stone
could be the next big Gen 4 update. It is "A special stone originally found in the Sinnoh region that can make certain species of Pokémon evolve and it is very tough and has a beautiful sheen." since the Sinnoh Stone has never been used in earlier Game Freak Pokemon games, it would be exciting to see the new item in the next game.